This installation brings forth the most important accessory for the holidays: the bag! Holiday bags are full of sparkle this season and really are met to accent your clothing. These items are chosen for you to take to those holiday parties and the best part of the holidays is that you can just go to your comfort zone. So here are the bags you need to stand out this holiday season.
CLUTCHES
Holiday clutches always come with a lot of sparkle which is just right for glam style lovers. However, casual style lovers should choose metallic fabrics and forgo rhinestones which means the bag can still be rotated in your wardrobe without sticking out like a sour thumb. Rockers should metal featured bags since mental accents are a cousin to studs. Vintage and romance lovers should get a clutch that features lace, bows or floral motifs. Punks should go for bright colors and prints or black lace with dark crystal accents. Classics should go for a satin finish.
CROSS BODY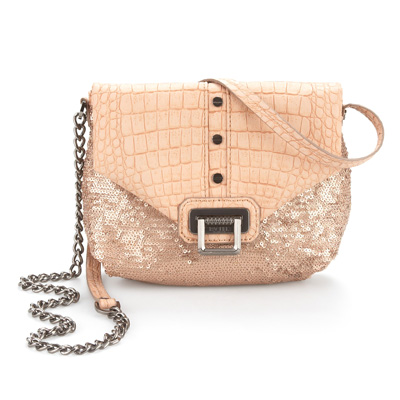 Cross body bags have been in style for three seasons now and may be difficult to incorporate into a holiday season wardrobe. However, new styles are now available. Glitter motifs are great for glams especially with a front clasp. Casuals love this kind of bag and should go for metallic in pleather styles. Classic dressers should go with crossbody bags that feature snake skin prints and rounded bottoms. Vintage and romance dressers should look for clutch features. Rockers and punks stick to stud and spike embellishments.